Academic: Georgia Tech School of Industrial Design
Project Timeline: 3 months
The following project examined innovative ways to allow older adults living independently to remain so. Le Deuxieme is a wearable heart health monitor that provides discrete and fashionable monitoring technology while also featuring design elements conducive to those living with arthritis. It aims to address both the physical and psychological barriers women face as they age.
Images from internet
Due to genetic and environmental factors, many chronic health issues such as depression, heart disease and arthritis disproportionately affect females as compared to males.
Images from internet
Additionally, women face unique challenges when aging in regards to self confidence and sexuality that are often difficult to express without citicism.
"Women have somehow been separated from their libido, from their faculty of desire, from their sexuality. They've become suspicious about it...[and] cut off from their capacity for action. It's a process that sacrifices vigor for delicacy and succulence."
- Germaine Greer
Primary research was perfromed in the homes of aging adults to asses their needs. needs. This was followed by design ideation, concepting, prototyping and refinement.
Prototypes for wearable heart health monitors that are arthritic friendly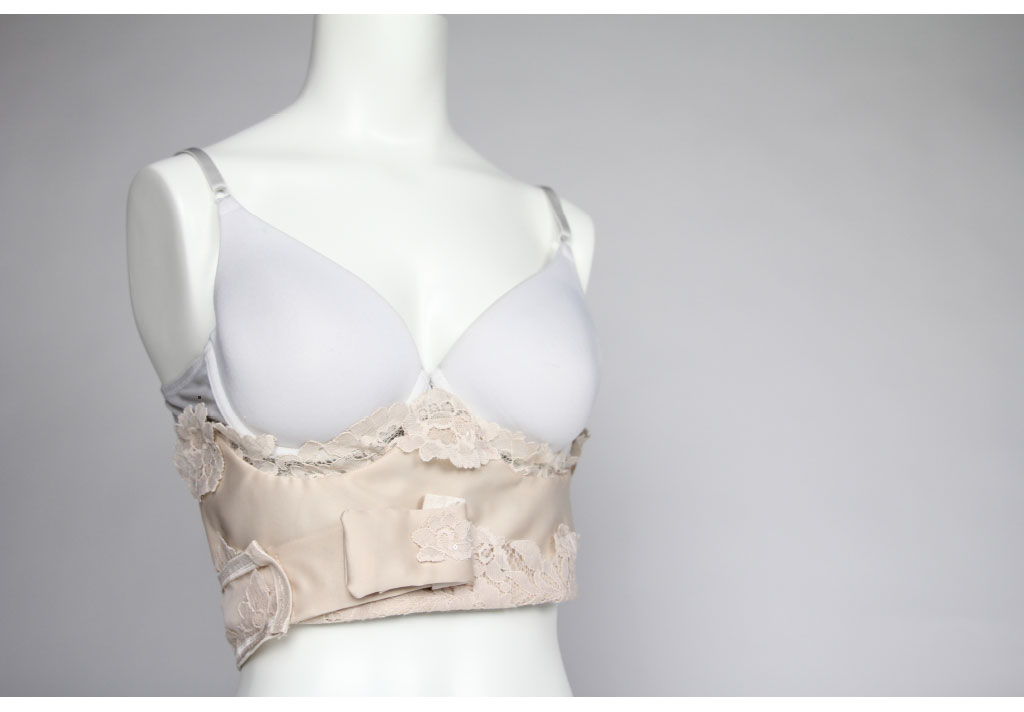 Final model photography by Tanaya Joshi
The final design includes fabric electrodes sewn into the interior of the wearable. Other fetures include a magnetic mechanism to attach to a preexisitng bra, as well as a velcro and looping mechanism for easy usage.